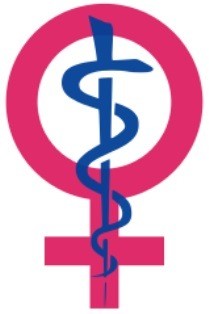 May is Women's Health Month and May 28th is the International Day of Action for Women's Health. In support of this, we wanted to highlight some recently published content from the Biology of Sex Differences that addresses some of the key health issues affecting women. If you want to read more, a blog dedicated to research in Women's Health across multiple journals was recently published in BMC's OnMedicine.
Addiction
The federal plan for health science and technology's response to the opioid crisis: understanding sex and gender differences as part of the solution is overlooked
Association between cannabis use and methadone maintenance treatment outcomes: an investigation into sex differences
Cardiovascular Disease
Strategies and methods to study female-specific cardiovascular health and disease: a guide for clinical scientists
Sex-specific influence on cardiac structural remodeling and therapy in cardiovascular disease
Estrogen rescues heart failure through estrogen receptor Beta activation
The role of the gut microbiome in sex differences in arterial pressure
Mental Health
Sex differences in the traumatic stress response: PTSD symptoms in women recapitulated in female rats
Hormonal regulation of circuit function: sex, systems and depression
Pregnancy
Pro-angiogenic therapeutics for preeclampsia
Chronic low alcohol intake during pregnancy programs sex-specific cardiovascular deficits in rats
Current Calls for Papers for the Biology of Sex Differences
Below are all the current thematic series open for submissions at the journal. If our readers have idea for a thematic series for Biology of Sex Differences, the Editors encourage you to submit your idea for a new series by clicking the link here.

Sex Differences in Obesity, Insulin Resistance, Metabolic Syndrome and the Microbiome
Guest Editor: Kate Denton, Monash University
Submission Deadline: June, 2019.

Sex Differences in Response to Androgens: Physiological and Pathophysiological
Guest Editor: Licy Yanes Cardozo, University of Mississippi Medical Center
Submission Deadline: December 1, 2019.

Hypertension, preeclampsia, renal and cardiovascular disease in pregnancy
Submission Deadline: December 1, 2019

Read our Submission Guidelines.
Submit an article to the series.