New special collection now publishing
Our special series on the topic of Sex Differences in Development has just launched. Read more about the collection here.

Unlike any other scientific journal, Biology of Sex Differences focuses on sex differences in all aspects of an individual or organism: from molecules to behavior and from studies of cellular function to clinical research studies. This journal aims to improve understanding of basic biological principles mediating sex differences and foster development of therapeutic and diagnostic tools that are sex-specific. To the extent that gender influences biological outcomes, this journal also is interested in research addressing gender differences. Articles are expected to report results that directly compare sex/gender differences in the statistical analysis.
Biology of Sex Differences is the official journal of the Organization for the Study of Sex Differences, and a publication of the Society for Women's Health Research.
Articles
Upcoming Collections
2022
Sex Differences in Development
We are interested in primary research or review articles that address sex differences in development that are influenced by environmental, social, genetic, hormonal, or other biological factors. Outcome measures may include brain, behavior and/or physiological processes in children/adolescents or animal models of these processes.
2020
Sex differences in response to androgens: physiological and pathophysiological
Guest Editor: Licy Yanes Cardozo
Hypertension, preeclampsia, renal and cardiovascular disease in pregnancy
Guest Editor: Vesna Garovic
2019
Sex Differences in Obesity, Insulin Resistance, Metabolic Syndrome, and the Microbiome
Guest Editor: Kate Denton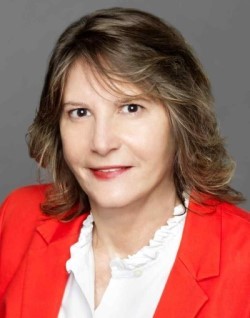 Message from the OSSD President
Rhonda Voskuhl, M.D., President of OSSD
Rhonda Voskuhl M.D. is the current President of the OSSD. She holds the Jack H. Skirball Chair and is a Professor in the Department of Neurology and the Director of the Multiple Sclerosis Program at the David Geffen School of Medicine, University of California, Los Angeles (UCLA).
To read about some of the latest work by Dr. Voskuhl click here.
The Organization for the Study of Sex Differences (OSSD) is an international research society focused on the study of sex as a biologic variable in health and disease. Our members have tremendous expertise in a vast array of disciplines within science and medicine, linked by the common theme of the study of sex differences. Our annual meeting brings together these investigators to share mechanistic insights underlying sex differences to promote thinking outside the box of each specific discipline. OSSD also does advocacy and education regarding the importance of understanding sex differences that can translate into novel treatments optimally tailored for each sex for the benefit of both women and men. The Biology of Sex Differences is the official journal of the OSSD and a partner in this shared mission.
Affiliated with
Society for Women's Health Research
Follow